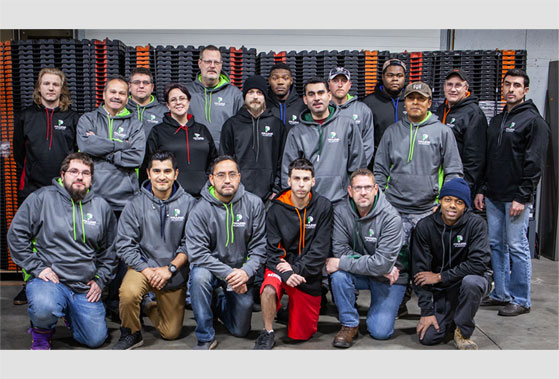 Prairie Plastics has focused on custom thermoformed solutions since its founding in 1998. Located in Sun Prairie, Wisconsin, we provide design, prototyping, single- and twin-sheet manufacturing, in addition to CNC trim, assembly, and kitting of parts.
Early on, Prairie Plastics established a name for itself by providing competitive pricing and lead times, as well as quality manufacturing. As the company matured, Prairie Plastics developed the capability and capacity to provide service to both high-volume and smaller-volume customers.
Over the years, our service and expertise have earned us loyal customers, choosing us over larger thermoformers for the personal experience we are able to offer. A mindset that continues to this day.
This approach also helps us continue to add value to our customers' experience. More specifically, it means working with a thermoforming company that never leaves you asking, "what is the status of my order?"
From 3-D designs to prototypes for innovative solutions, Prairie Plastics offers our customers a full-service experience based on integrity and customer focus, as well as a deep commitment to quality products.
Meet the Owners
With extensive experience in the thermoforming industry, Jim Cavezza and Jason Zajicek assumed the management of Prairie Plastics in 2016. Excited to build on Prairie Plastic's strong reputation as a quality manufacturing company, Jim and Jason's vision for Prairie Plastics is to establish a culture focused on serving at the pleasure of both our customers and our employees. By making decisions based on what's best for these two groups, Prairie Plastics will remain committed to the core values that have made the company successful for more than 20 years.
This approach also helps us continue to add value to our customers' experience. More specifically, it means working with a thermoforming company that never leaves you asking, What is the status of my order? Good communication and fast response time form the foundation of our customer relations. Our goal is to provide quality thermoformed products customized to each customer's requirements—and to do that as efficiently as possible.
Having satisfied customers goes right along with having satisfied employees. Prairie Plastics employees enjoy a job where they are allowed to develop and prosper, as well as be appreciated. As Prairie Plastics grows, we are committed to continued methods of modernizing, and ways to improve our production equipment and processes.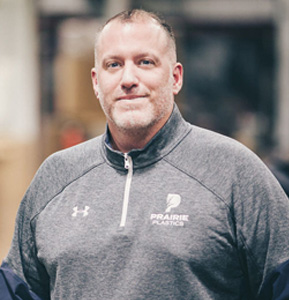 Jim Cavezza
Managing Partner
Jim Cavezza has more than 20 years of experience in the thermforming industry, with specialized expertise in sales and returnable packaging design. Before becoming a managing partner of Prairie Plastics, Jim was vice president of material handling sales for Pendaform (created by the merger of The Fabri-Form Company and Penda Corporation). Prior to that, Jim held the same position at Fabri-Form. Before working his way up to vice president there, Jim held positions as a sales engineer, engineering manager, and project engineer.
Jim's focus at Prairie Plastics is creating immediate gratification for customers whenever possible. "I put myself in our customers' shoes," says Jim. "As a buyer I don't want to wait for an answer—I want it now. So why wouldn't I want my customers to have the same thing? I have the sales knowledge to answer customer questions quickly—and often immediately. From my experience in design and tool building, I also have the technical expertise to understand exactly how we can help our customers."
Jim works to get quotes done in the same day for customers. He also makes sure that customers are continually informed of their project's status. "That lets us effectively anticipate the next plan of action," he says.
Jim holds an MS degree in engineering management from Ohio University and a BS degree in mechanical engineering with a minor in math from the West Virginia Institute of Technology. He earned his Engineering in Training certification in 1997. Jim was honorably discharged as a sergeant from the Marine Corps. As a reservist, he was a radio field operator from 1999 to 2005.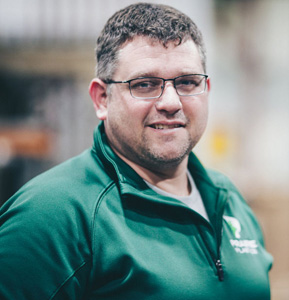 Jason Zajicek
Managing Partner
Jason has more than 20 years of thermoforming industry experience, specifically in manufacturing, design, tooling, and quality. Prior to becoming the operations partner at Prairie Plastics, Jason was executive vice president of engineering at PendaForm (formerly Penda Corporation) and was responsible for the design and development of all products for four plants in the U.S. and Mexico, along with all tooling and quality departments.
Jason began his career in 1998 as a manufacturing engineer. By 2003 he became director of engineering and began modifying the company's focus from manufacturing to the design and development of thermoformed solutions.
At Prairie Plastics, Jason manages all aspects of the manufacturing process, making sure the company is producing quality parts in the most efficient manner. "My experience taking an idea from concept to production, along with my expertise in quality and lean manufacturing development, is helping Prairie Plastics develop new solutions that create better quality products and faster turnaround times," says Jason.
Jason holds an MS degree in engineering with an emphasis in engineering management from the University of Wisconsin-Platteville and a BS degree in mechanical engineering, also from UW-Platteville. When not deep into the world of thermoforming, Jason spends much of his time as a foster parent. He also is an avid hunter.
Recycling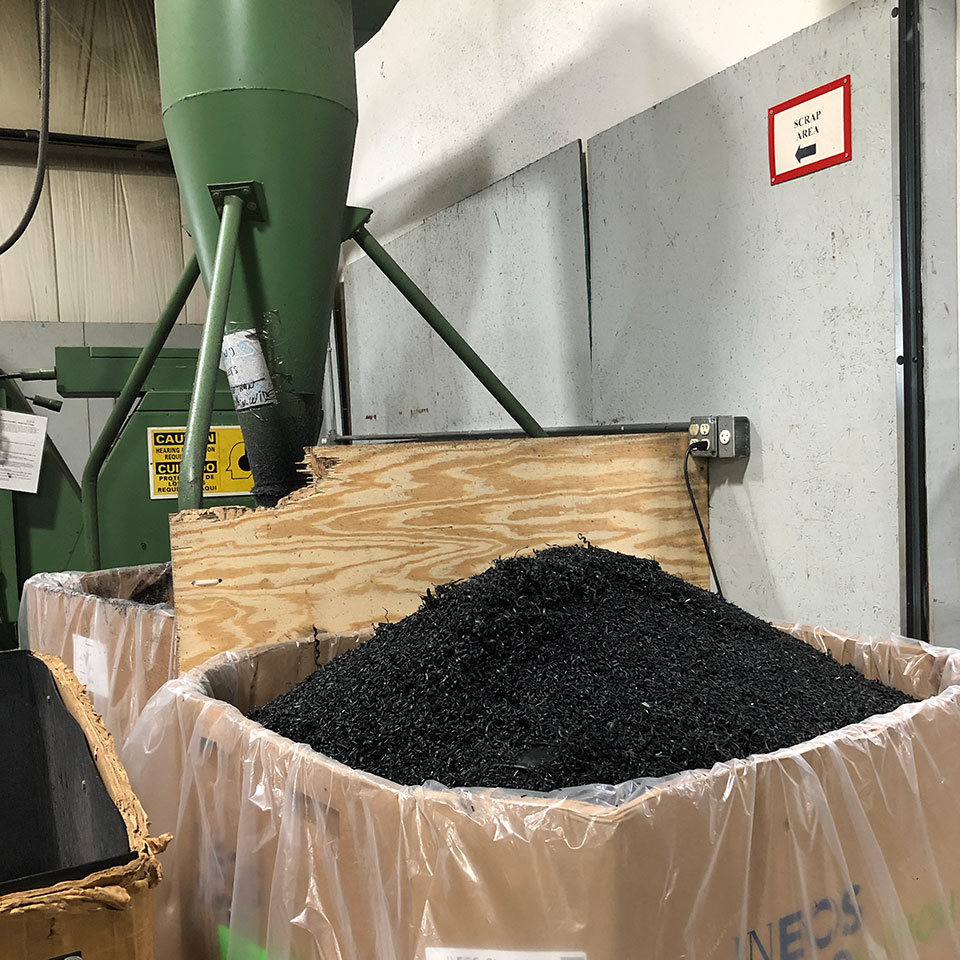 Prairie Plastics Holdings prioritizes value added services to the customer. Sustainability and the environment is important to our customers and PPH. With this mindset, PPH offers buyback programs for our customers where old and obsolete plastic packaging can be recycled for credit towards new packaging programs. PPH is driven to provide to the needs of the present for the customer, without compromising the environment for future generations.
We are committed to reducing waste and understand how important environmental innovation is, which is why all of the thermoform plastic we use to create packaging for our clients is recyclable. We will recycle most types of thermoform plastic you need for your custom packaging or product.
Contact us today and we can find a custom packaging solution that is right for your unique product.